The steam engines in the grounds of Eskbank House and Museum are once again available to visitors. All asbestos has been removed and they have been assessed as safe for the public.
In 2015 these popular heritage items were discovered to contain asbestos. Council immediately isolated them from the public and engaged a specialist company to safely remove the asbestos. The cabin of Possum is once again available for visitors to explore and the other moveable heritage can be viewed from behind fencing.
"The safety of our community is of upmost importance to Council," said Lithgow City Council Mayor Maree Statham. "It is with great pleasure that I can say Council has been able to make these engines safe for the public and preserve these important heritage items for our future."
The collection of moveable heritage items were moved to Eskbank House around 1969. The most impressive and significant of the engines is Possum the steam locomotive. Originally named "Cyclopes" and built in 1912, Possum was brought to Lithgow from England in 1919 by Hoskins Bros to work in the Lithgow iron and steel works. In 1928 it moved to Port Kembla where it worked until retired in 1967 after which it was donated to the Lithgow District History Society and moved to Eskbank House in 1969.
Other items in the display include a Pioneer roller, Buffalo Pitts Engine, Marshall portable steam engine and two skips from the State Mine. The Barford and Perkins Pioneer Roller was purchased second hand by Lithgow Woollen Mills owner Harry Rosen in the late 1950s to demolish the Tweed Mill terrace housing which was built in the 1850s and was in a poor state. The roller is one of a few surviving pieces of plant associated with the former Lithgow Woollen Mills.
The Buffalo Pitts Traction engine was used to haul coal from Neubeck's Commonwealth Colliery in Lidsdale – Blackmans Flat until 1924. It was then used at Neubeck's sawmills until 1969 when it was moved to Eskbank House along with the other engines.
Providing a range of programs celebrating the cultural diversity and rich heritage of our local government area is part of Council's Caring for our Community strategies in the Community Strategic Plan 2026.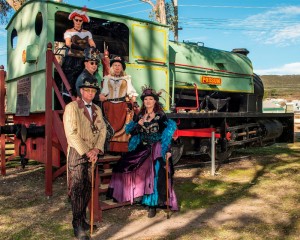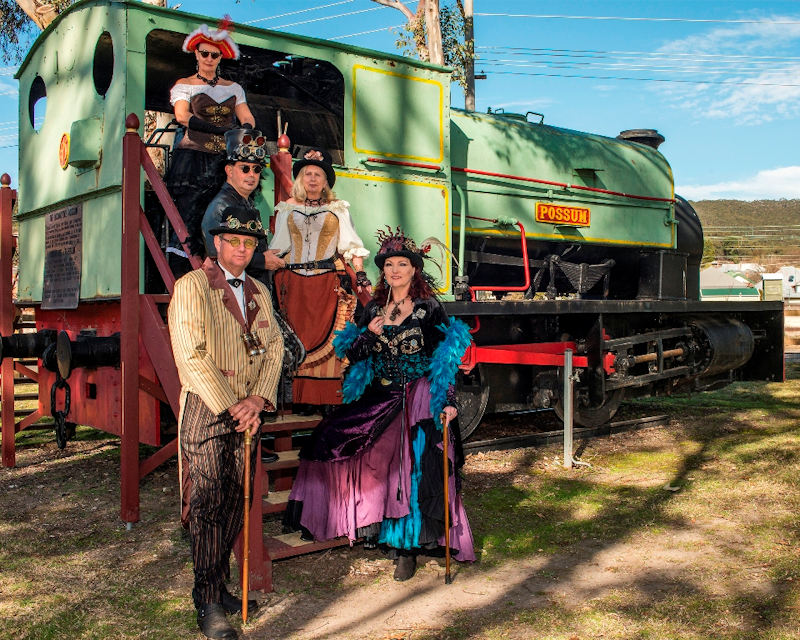 Contact:
Mayor Maree Statham
Tel: 02 6354 9999
Fax: 02 6351 4259
Wendy Hawkes
Cultural Development Officer
Tel: 02 6354 9999
Fax: 02 6351 4259