The community, especially those growing a moustache for Movember, are invited to celebrate International Men's Day at Eskbank House and Museum on 19 November for a BBQ, competitions and the opening of the 2015 International Men's Day Exhibition.
"Movember is about helping the men in our communities to live happier, healthier and longer lives," said Lithgow City Council Mayor Maree Statham. "So grow those moustaches, help raise funds for the Movember Foundation and come and celebrate with us all at Eskbank House."
For the past three years, local men have showcased their creativity by holding an exhibition as part of International Men's Day. This year they have decided to widen their net to include fundraising for Movember.  A BBQ will be held in the grounds of Eskbank House from 4.00 to 6.00pm on Thursday 19 November 2015 with all Movemberees and the community invited to come and celebrate. There will be prizes for the best real moustache, best fake moustache (women feel free to join in this one) and loudest shirt. The International Men's Day Exhibition will also be officially opened. For more information on the event call Wendy Hawkes on 6354 9999.
The Movember Foundation raises funds and awareness for men's health issues with a current focus on prostate cancer, testicular cancer, poor mental health and physical inactivity in men. During Movember men are encouraged to start clean shaven on 1 November, grow and groom their moustache for 30 days and use their furry facial creations to raise funds and awareness of men's health issues. If you would like to be Movemberee visit their website https://au.movember.com/
Providing a range of programs celebrating the cultural diversity and rich heritage of our local government area is part of Council's Caring for our Community strategies in the Community Strategic Plan 2026.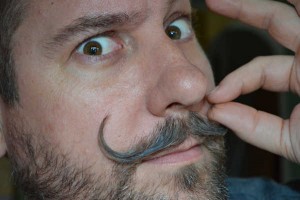 Contact:
Mayor Maree Statham
Tel: 02 6354 9999
Fax: 02 6351 4259
Wendy Hawkes
Cultural Development Officer
Tel: 02 6354 9999
Fax: 02 6351 4259