Community, Care and Conviviality: Freemasonry in Lithgow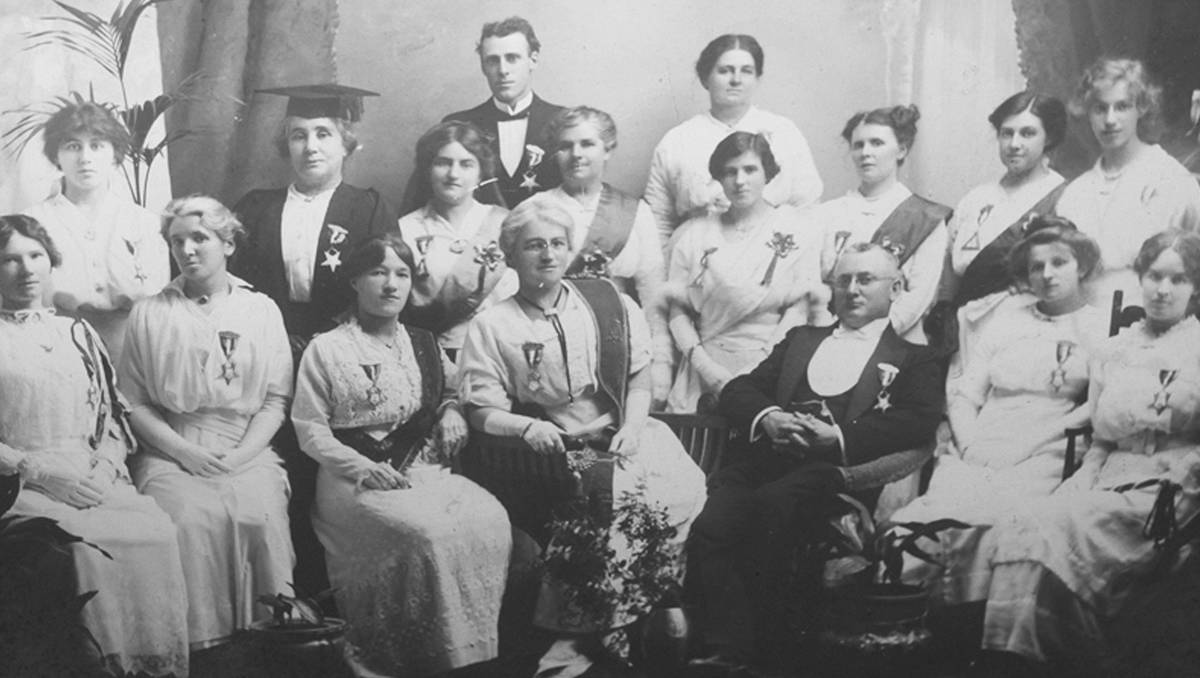 1st – 30th September 2018
During September, Eskbank House Museum presents "Community, Care and Conviviality: Freemasonry in Lithgow", an exhibition that explores the social side of Freemasonry in Lithgow. Objects and images from the Eskbank House Museum collection are accompanied by pieces from the Lithgow District Historical Society image collection, the Lithgow & District Family History Society, and local Freemasons.
"The chance to see Lithgow's Masonic history told using objects and images is an opportunity not to be missed," said Lithgow City Council Mayor Stephen Lesslie. He continued "Organisations like this have played, and continue to play, an important role in our community. This exhibition speaks to the community and social connections of these organisations."
With the industrialisation of Lithgow after the arrival of the railway in the 1860s fraternal organisations appeared. Amongst the trade unions, benefit societies and other working men's organisations the Freemasons established a Lodge in the town. From the 1880s there has been a Masonic presence in Lithgow. In 1913 the Freemasons were joined by women through the formation of the Hartford Chapter of the Order of the Eastern Star.
Throughout their history these organisations have offered social and charitable opportunities for their members. As well as socialising amongst themselves after Lodge and Chapter meetings, they also met with brother and sister groups and the public, often dining and dancing until the small hours. As well as internal benevolence provisions there is an ongoing commitment to a number of community causes, including aged care. Despite the falling memberships both the Masons and the Order of the Eastern Star are still generous contributors to many charities.
The Exhibition Curator, Michael Stevenson, praised Lithgow locals for their assistance in putting the exhibition together. "Both the Freemasons and the Order of the Eastern Star have been very generous in lending objects and telling their stories," he said. "The opportunity to work with the passionate staff at Lithgow Library, Lithgow & District Family History Society and Eskbank House Museum has been a real pleasure."
Community, Care and Conviviality: Freemasonry in Lithgow
1st – 30th September 2018
Eskbank House Museum
Corner Bennett & Inch Streets, Lithgow NSW 2790
Open Wednesday – Sunday, 10am – 4pm, entry fees apply