Thomas and Mary Brown, c.1841 – 1881
'A more romantic site than Eskbank cannot well be imagined' W. Hamilton Henderson, 'A Police Magistrate's Museum in the Australian Bush', Empire, 16 June 1865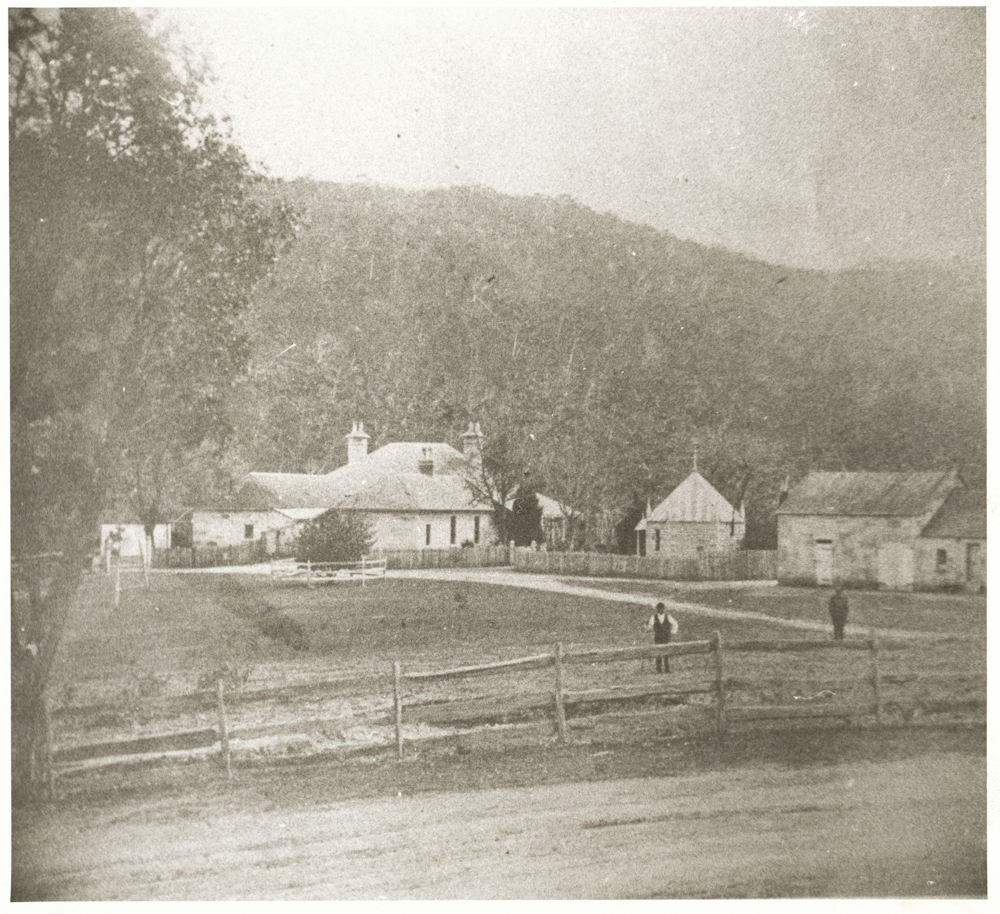 Eskbank House was built in c.1841 – 1842 for Thomas Brown (1811 – 1889), local magistrate, politician and mining entrepreneur. It was the first residence in the Lithgow valley.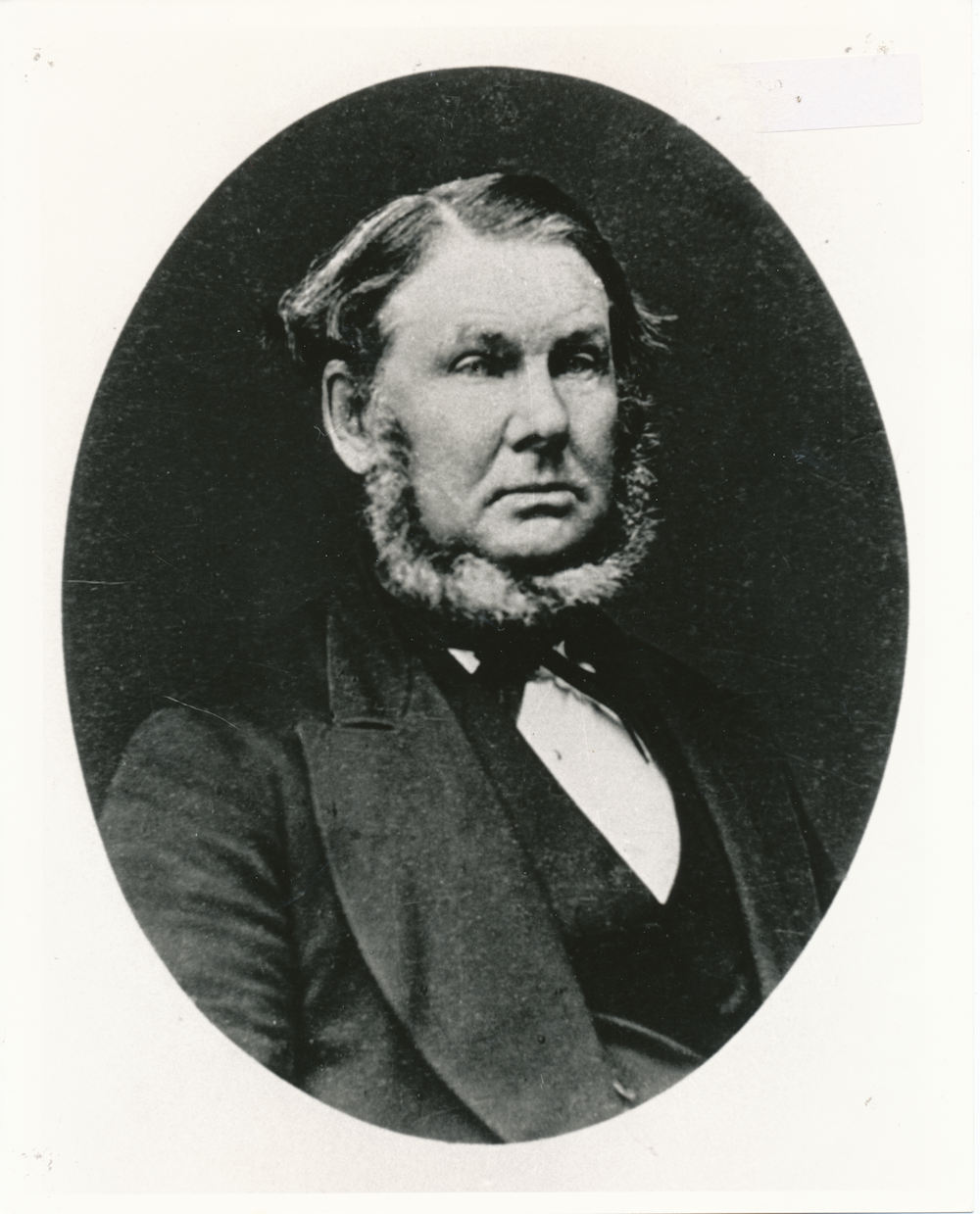 Shortly after marrying Mary Maxwell (1804 – 1878) on 5th June 1838 in Dumfries, Scotland they departed for Sydney, arriving in December the same year. They were accompanied by Mary's sister Wilhelmina (Mina) Ann Maxwell, her brother Captain William Maxwell, and his son James.
They moved to Bowenfels, renting Cooerwull House for two years from their countryman, but no relation, Andrew Brown. Mary's family had settles in the area in the 1820s, explaining the Brown's attraction to the region despite the arduous journey.
Whilst Thomas was born in Westerkirk in Dumfriesshire to a farming family, it appears he recognised Lithgow's mineral wealth. In 1840 Brown bought land adjoining Cooerwull, where coal was already being used for domestic purposes. By 1842 his land holdings totalled over 630 acres. However, without efficient transport commercial mining was impossible.
In 1852 Brown was appointed Bench Magistrate at Hartley Court House, together with James Walker, Andrew Brown and others, later becoming Police Magistrate in 1856. Browns first commercial colliery, Eskbank, was opened in 1870 and by 1872 the Eskbank Colliery was producing by far the most coal in the valley. He generated significant income from leasing portions of his estate to business interests, often on condition they use his coal for their enterprises.
After Mary died Thomas visited Scotland and on his return he sold the entire Eskbank Estate to James Rutherford. Thomas Brown died in 1889 and was buried alongside Mary and her family in the Walker-Barton Private Cemetery at Wallerawang.
"His many acts of kindness endeared him to his neighbours". Thomas Brown's epitaph dedicated in 1889.
A political scandal
Shortly after Thomas was elected a Member of the legislative Assembly for Hartley, Eskbank colliery won a lucrative railways contract in 1872 and again in 1876, despite it tendering the highest prices. Brown argued that his manager, William Pitt, had signed the contracts, but he Committee of Elections and Qualifications of the Legislative Assembly of New South Wales disqualified Brown in March 1876. His land holdings, industries and political positions however, ensure he remained a person of significance in Lithgow, and he built a legacy that lives on in Eskbank School (later renamed Lithgow Public School), Eskbank Station, St Mary's Presbyterian Church (built in honour of his wife) and Eskbank House.
A Victorian collector
Thomas Brown was well-known as an avid collector of minerals. He entered gems and fossils in the great exhibitions that were held in Sydney. His collection won prizes in 1854 and 1862, judged by geologist Reverend WB Clarke. His early specimens were in the collection that was the forerunner to the Powerhouse museum. They were all lost in the Garden Palace fire. It is believed that the Garden House at Eskbank House may have been used to display his personal collection.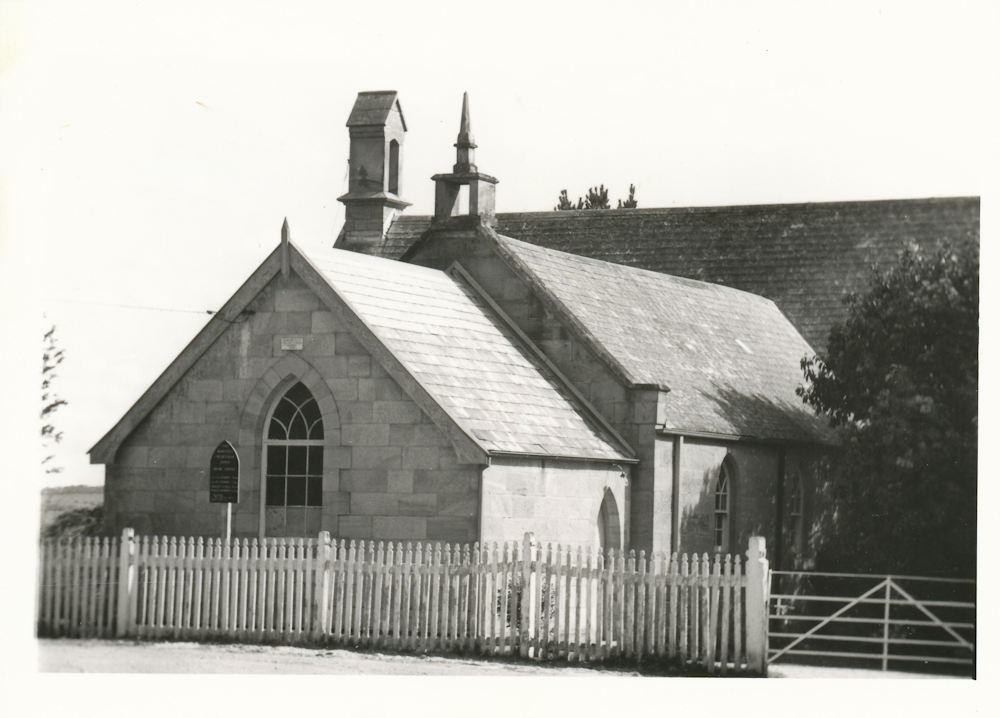 Isabella Lunn
Though Thomas and Mary never had children of their own, they became the guardians of Isabella Lunn in 1864 after her mother died. Isabella's parents married at Eskbank House in July 1845, with Thomas Brown and mina Maxwell (Mary's sister) as witnesses, before the Presbyterian minister Colin Stewart. Isabella lived at Eskbank House until 1871, when at the age of 25 she married Hugh Gordon.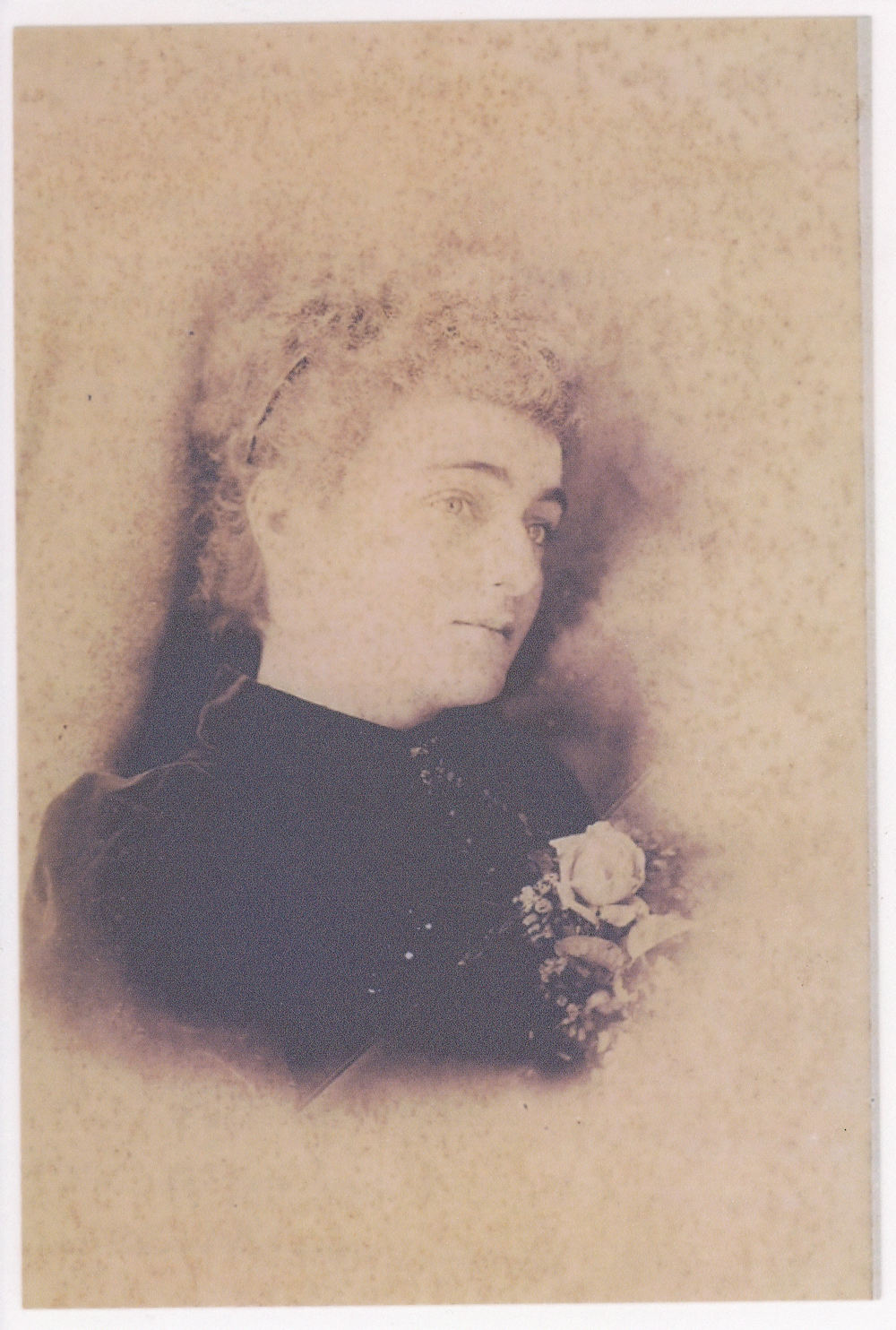 George Lunn, Isabella's father, had died in 1861. He was found floating in the water beneath Mrs Macquarie's Chair in the Domain, still clutching his gold cane and all this money intact. The coroner's report published in The Sydney Morning Herald on 16 October 1861 stated that "We find that the deceased George Lunn, aged 55, was found drowned under suspicious circumstances…"