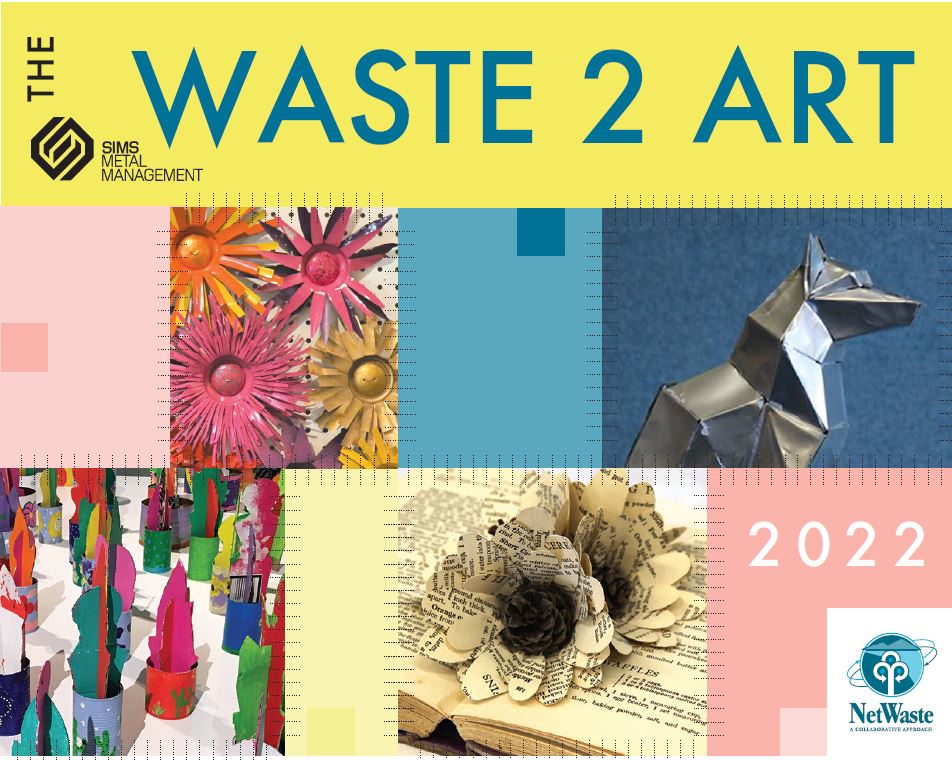 Entries Now Open for the 2022 Waste 2 Art Exhibition and Competition
WASTE 2 ART is a community art exhibition and competition open to all local residents who reside in the NetWaste region. It showcases creative works made from reused & recyclable waste materials. The aim is to challenge peoples' perceptions about 'rubbish' and to celebrate the reuse and recycling of waste through arts and crafts.
 The theme for this year's Waste 2 Art is Soft Plastics and Lithgow City Council is calling for local entries for this year's competition and exhibition. The competition categories include Primary & Secondary School, Community, Open and Creative Repair, Restore and Refurbish.
 Entry forms are available available to be downloaded from the button below, at the Lithgow City Council Administration Centre and Libraries from 9 March 2022 and from Eskbank House Museum from 9 March 2022. The closing date for entries is 15 April 2022 with artworks to be delivered to Eskbank House by 30 April during Museum opening hours of 10am to 4pm Wednesday to Sunday.
 The local competition artworks will be on exhibition at Eskbank House Museum from 8 to 31 May 2022. Lithgow City Council will also host for the first time the 2022 SIMS Metal Regional Waste to Art Exhibition & Competition with the Official Opening planned for 9 July 2022 at the Lithgow Union Theatre. The Regional Exhibition will run from 10 July to 7 August 2022 with winning artworks from Lithgow and the Central West on display.
 Further information on the competition categories is detailed on the entry form and for inspiration you can see the works from past years on the NetWaste website https://www.netwaste.com.au/waste-to-art/
 We are committed to reduce, reuse and recycle our resources to maintain the unique and diverse local environment that is significant lifestyle, community and economic assets for the area.