Waste 2 Art Exhibition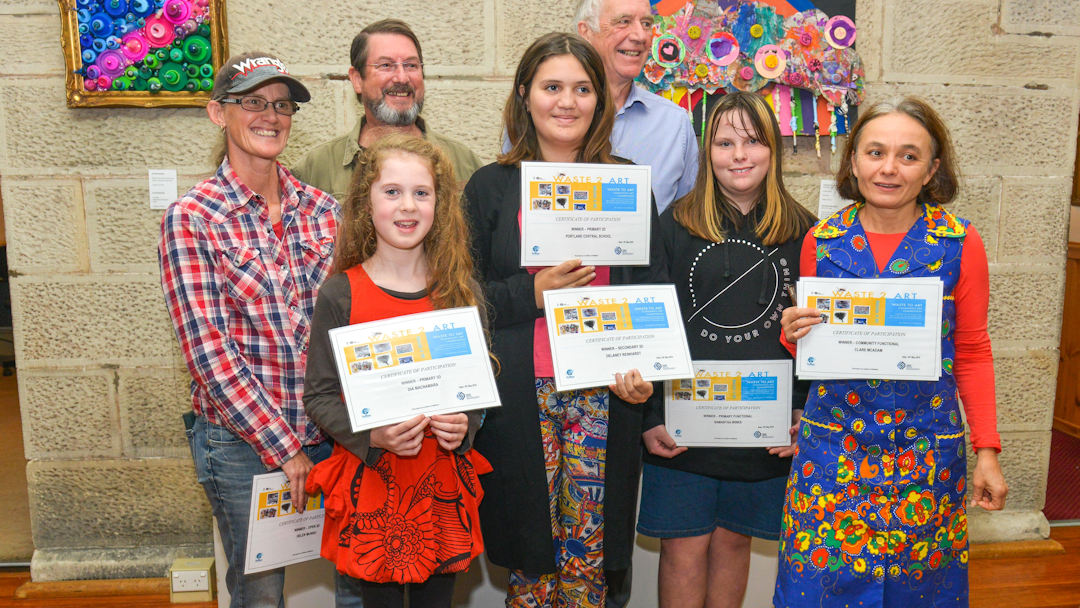 19th May – 10th June 2018
The Waste 2 Art competition returns to Eskbank House Museum for another year of art made from reused and recycled materials, challenging people to think differently about waste. Local artists of all ages responded to the challenge of creating artwork from materials that would otherwise be discarded as rubbish and end up in landfill. The Waste 2 Art competition and exhibition, a Netwaste initiative, seeks to raise awareness of environmental issues.
Judges of the 2018 competition were Sharon Howard, Director of Gang Gang Gallery, and Nigel Campbell, Waste & Recycling Coordinator for Lithgow City Council.
The following winning entries will go on to represent the Lithgow LGA at the regional exhibition in Narromine from June 23 – July 21 2018.
Primary 2D – Portland Central School, Rainbow Garden
Primary 3D – Dia MacNamara, Plastic in the marine Environment
Primary Functional – Samatha Winks, Bookcase
Secondary 3D – Delaney Reinhardt, Polist – Irene
Community 2D – Clare McAdam, Shadow Snake
Community 3D – Gregory Wheeler, Kangaroo
Community Functional – Clare McAdam, Crate Expectations
Open 2D – Gordon McCloud, Postcards
Open 3D – Helen Munro, Grannies silver and crystal garden
Open Functional – Gordon McCloud, Bottle Openers