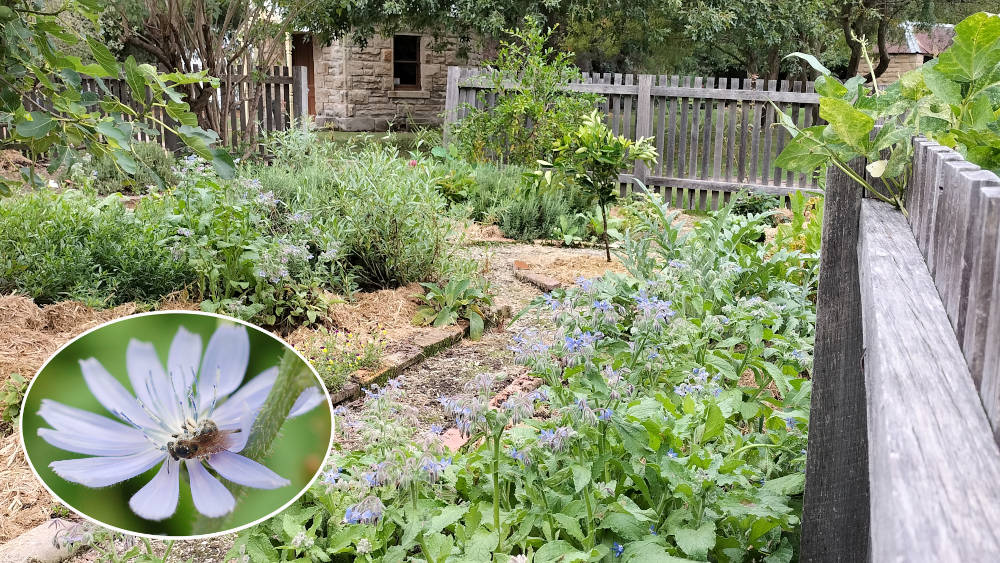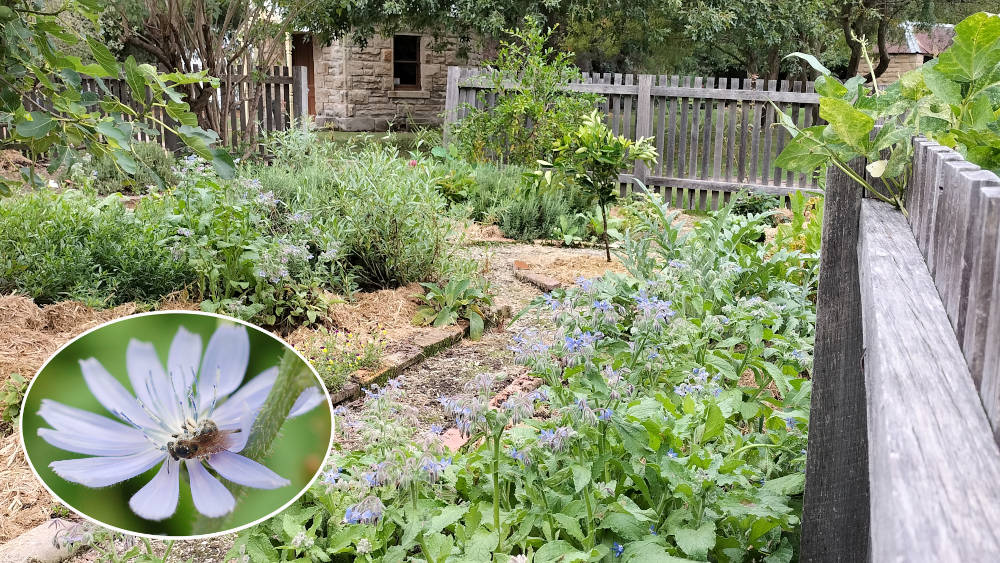 Which native bees might I find in Lithgow?
Where do native bees live?
Why is pollination important when saving seeds for my garden?
Why are native bees better pollinators than honey bees?
How can I attract native bees into my garden?
How can native bees help connect me with nature?
Eskbank House Museum's heritage garden was designed to welcome all members of the community. It is a sanctuary for birds, insects, reptiles and humans alike.
Join Megan Halcroft (PhD), in Mary's garden, Eskbank House Museum, Bennett Street, Lithgow
Sunday the 25th of June, 2023. From 11am to 1pm
Bookings via https://www.eventbrite.com.au/e/connect-with-nature-through-native-bees-tickets-652558338557
Photo credit: Tracie McMahon (garden) & Bees Business (Lasioglossum lanarium on chicory)
This event is funded by a NSW Bushfire Community Recovery and Resilience grant and is hosted by Lithgow City Council – Eskbank House Museum