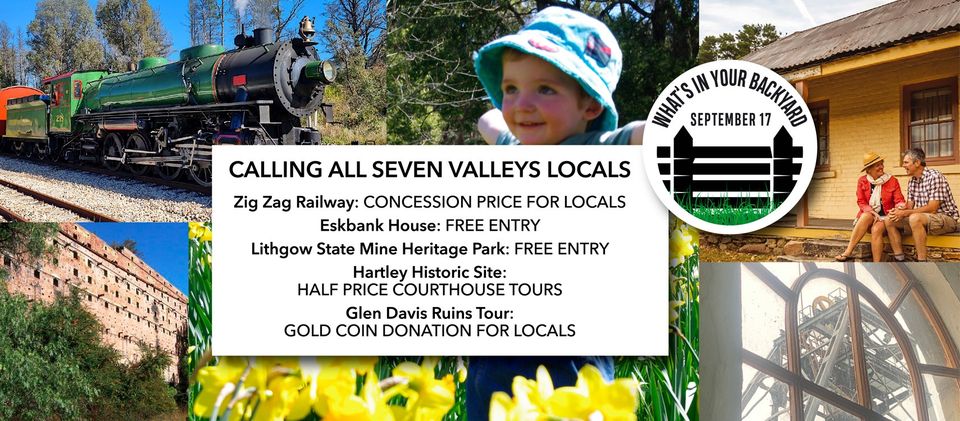 An event especially for Seven Valleys locals, come and rediscover our magnificent home region. Show your proof of residence in the Lithgow City Council area and you will receive discounts and free entry to participating attractions on Sunday 17th September 2023.
Attractions include:
Zig Zag Railway – Concession Prices for locals
Lithgow State Mine Heritage Park – Free entry for locals
Eskbank House Museum – Free entry for locals
Hartley Historic Site – Half price Courthouse & Church tour for locals
Glen Davis Ruins Tour – Gold coin donation for locals
For all information and to book Zig Zag Railway tickets go to https://sevenvalleys.com.au/event/backyard/
These are great savings especially for locals, so get out and support these attractions by making a day of it, enjoy the spring weather and reacquaint yourself with what's in your backyard.