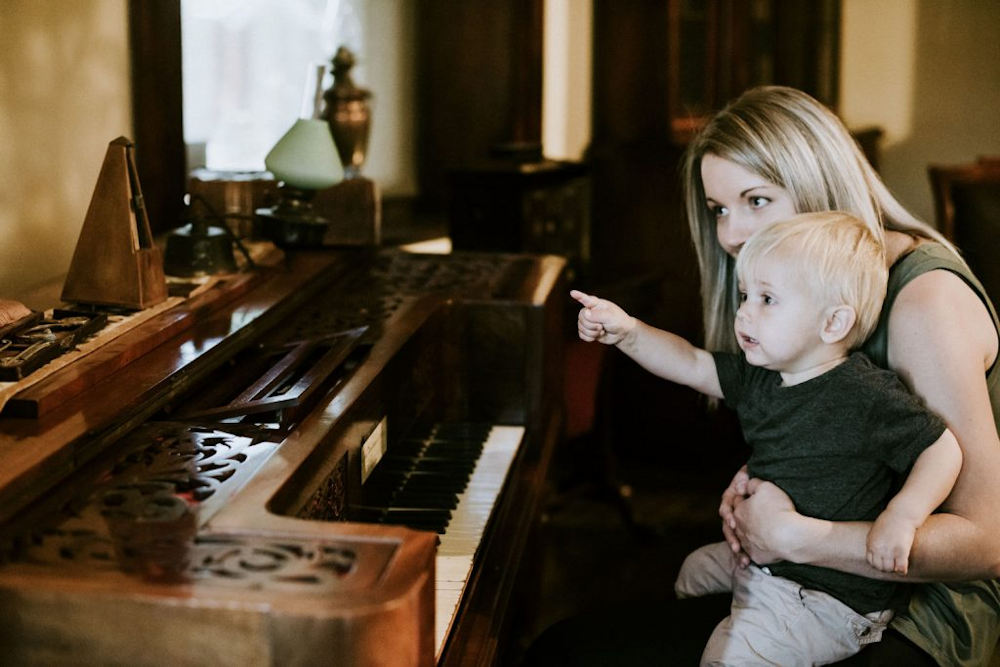 The community is welcome to the Eskbank House Museum summer program where it is cool in the house and there are chairs and tables under the shady trees for you to picnic, rest and enjoy. Complimentary tea, coffee and chilled water are available all day. Our grounds are fully fenced and safe for little ones. Favourites like Possum the engine are still here for all ages play.
Our summer program is great for the whole family. Draw with family or friends or rest and read on indoor seating with views of our gardens. The Drawing Room is designed to invite intergenerational drawing and exploration of science and art. Use mirrors and lenses to look at and draw the world differently. Draw for hours on our paper-covered walls or enjoy some insect colouring in. These fun and calming activities are great for a hot day. Everybody is welcome at The Drawing Room.
Thomas Brown, the original owner of Eskbank House was an entrepreneur as well as an amateur scientist and collector. He is thought to have created one of the first museums in the region at Eskbank House.
Mr. Brown has formed a fine museum at Eskbank, which though chiefly supplied with the geological wealth of New South Wales, contains many other objects of interest to the learned and refined – to the botanist, the anatomist, and the antiquary…

A Police Magistrate's Museum in the Australian Mountains Empire Jun 16 1865
Brown had an incredible private collection which included fossils, live snakes, silk worms, Roman coins and Aboriginal and Pacific Islander artefacts. We celebrate and continue his legacy by bringing a little science and exploration back to Eskbank House Museum this summer with The Drawing Room.
The Drawing Room
22 December 2018 – 3 March 2019
All ages. Everyone is welcome.